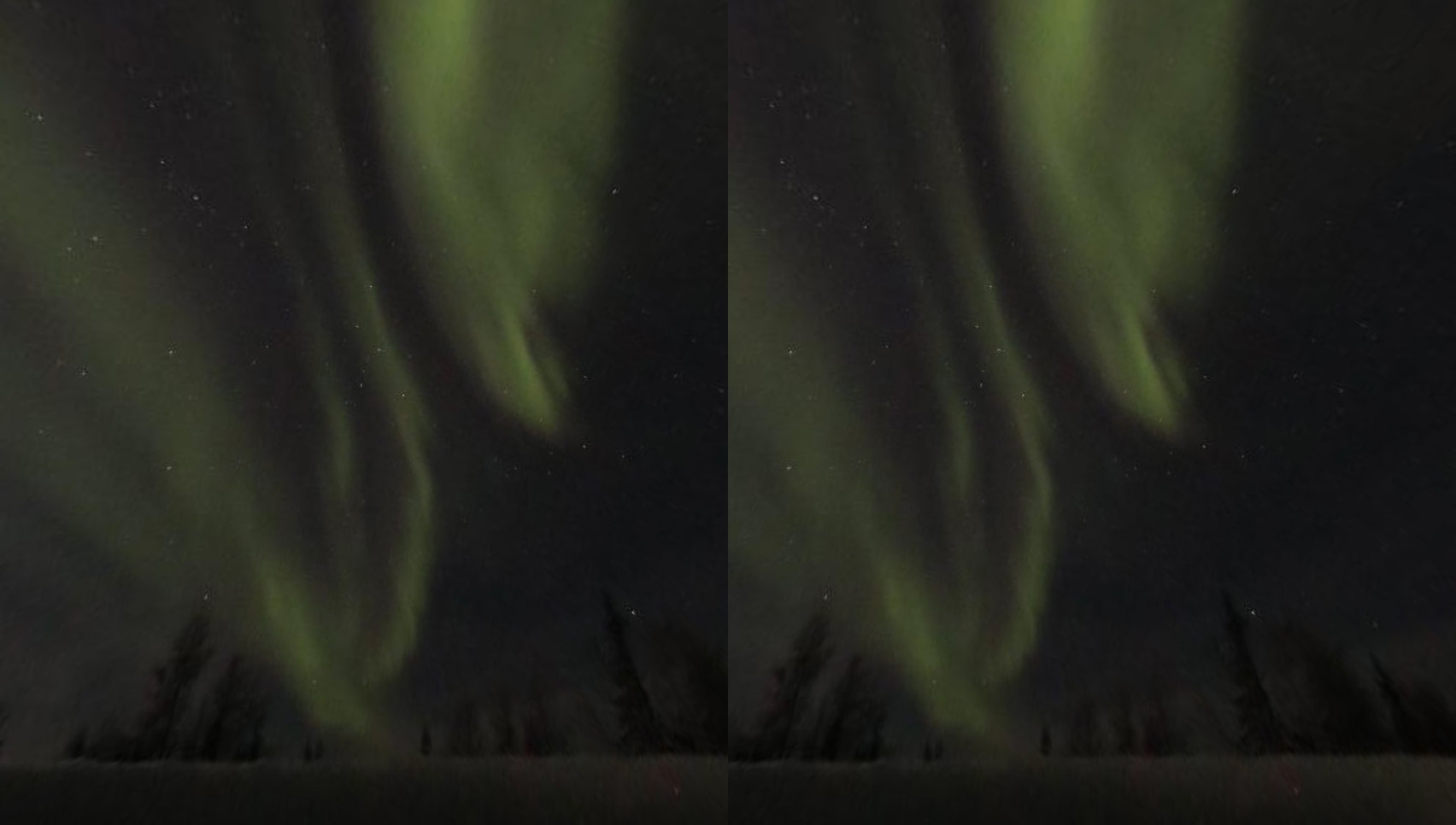 Watch the aurora borealis LIVE as viewed from Yellowknife, Canada, using your browser and any VR headset. Thanks to AuroraMax, and using the power of AFrame and WebVR, you too can stand under the stars and see the aurora in real-time as if you were there. The same view is also available if you don't own a VR headset.
To jump in, follow this link:
Viewing instructions
Desktop Browser (not in VR)
Click and drag to move camera. Click with reticle to use buttons.
Mobile Browser (Cardboard or other without hand controls)
Gaze controls to activate buttons.
GearVR with Oculus Browser
Use either gaze, or the GearVR hand controller.
DayDream with Chrome
Use either gaze, or the DayDream hand controller. (untested)
Oculus Rift
Use Firefox 56 or higher.
HTC Vive
Use Firefox 56 or higher.
Windows Mixed Reality Headset
Use Microsoft Edge. (untested)
Watching the Aurora Borealis Live in VR
To see the aurora borealis live from Yellowknife, Canada, all you need to do is go to the site listed above. You will automatically be under a skydome, whose image is updated every 6 seconds. What you're seeing originates from the excellent AuroraMax site, which has been set up by the Canadian Space Agency. All images and video are copyright by the Canadian Space Agency, and used with permission.
Watching the Previous Night's Video
If you've come before the AuroraMax camera is turned on (during the day, Yellowknife time), you may view the previous night's video in VR. Just gaze at or click on the Switch to Recent Movie button.

This will change you out of the live mode, and starting streaming the video. You may change the speed of the video playback, pause the video, or skip to different times using the interface that is available.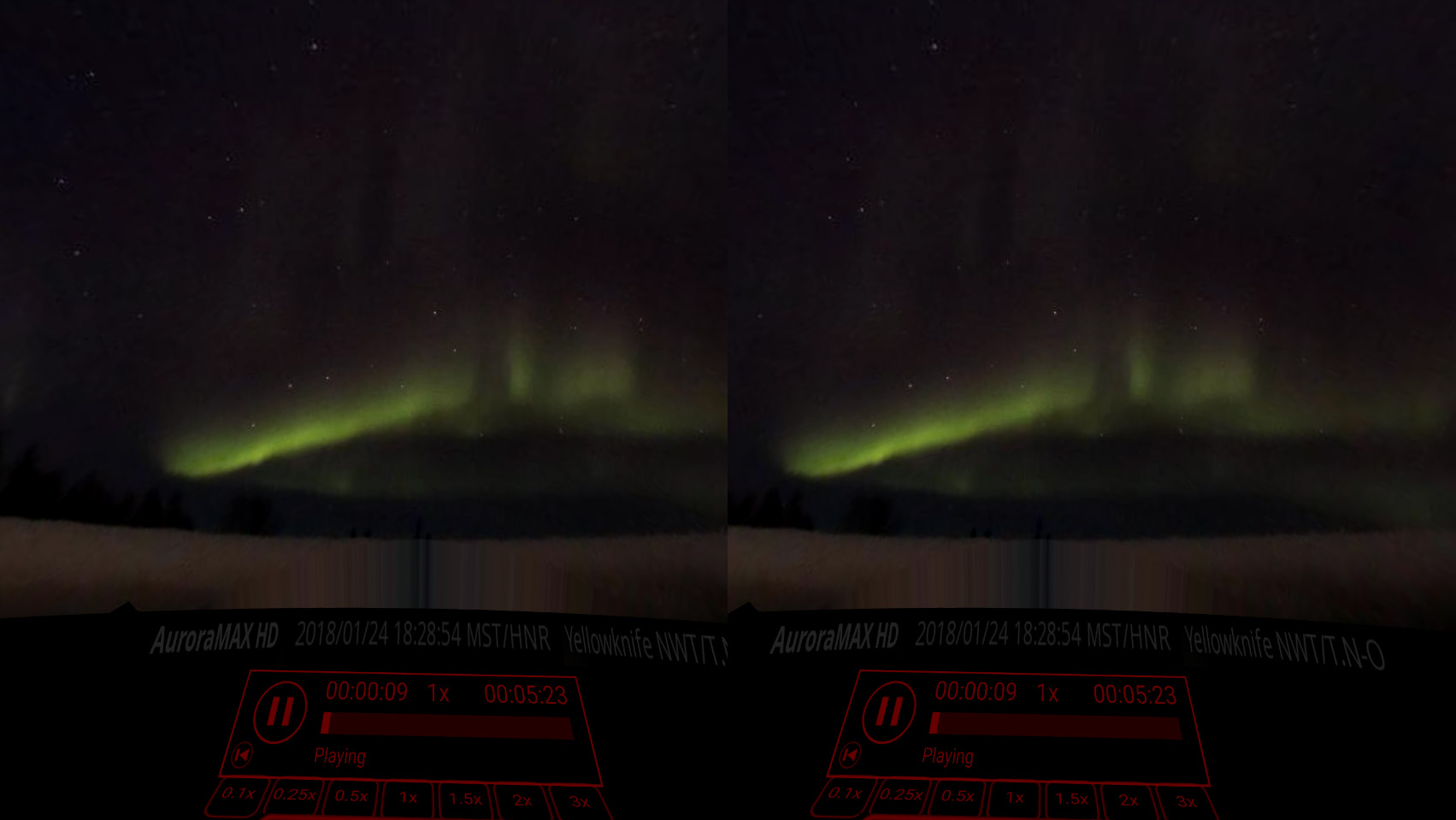 You may return to the live view at any time by gazing at or clicking on the Switch to Real Time button.