You can now watch the aurora borealis LIVE as viewed from Yellowknife, Canada, using your browser and any VR headset. Thanks to AuroraMax, and using the power of AFrame and WebVR, you too can stand under the stars and see the aurora in real-time as if you were there. The same view is also available if you don't own a VR headset.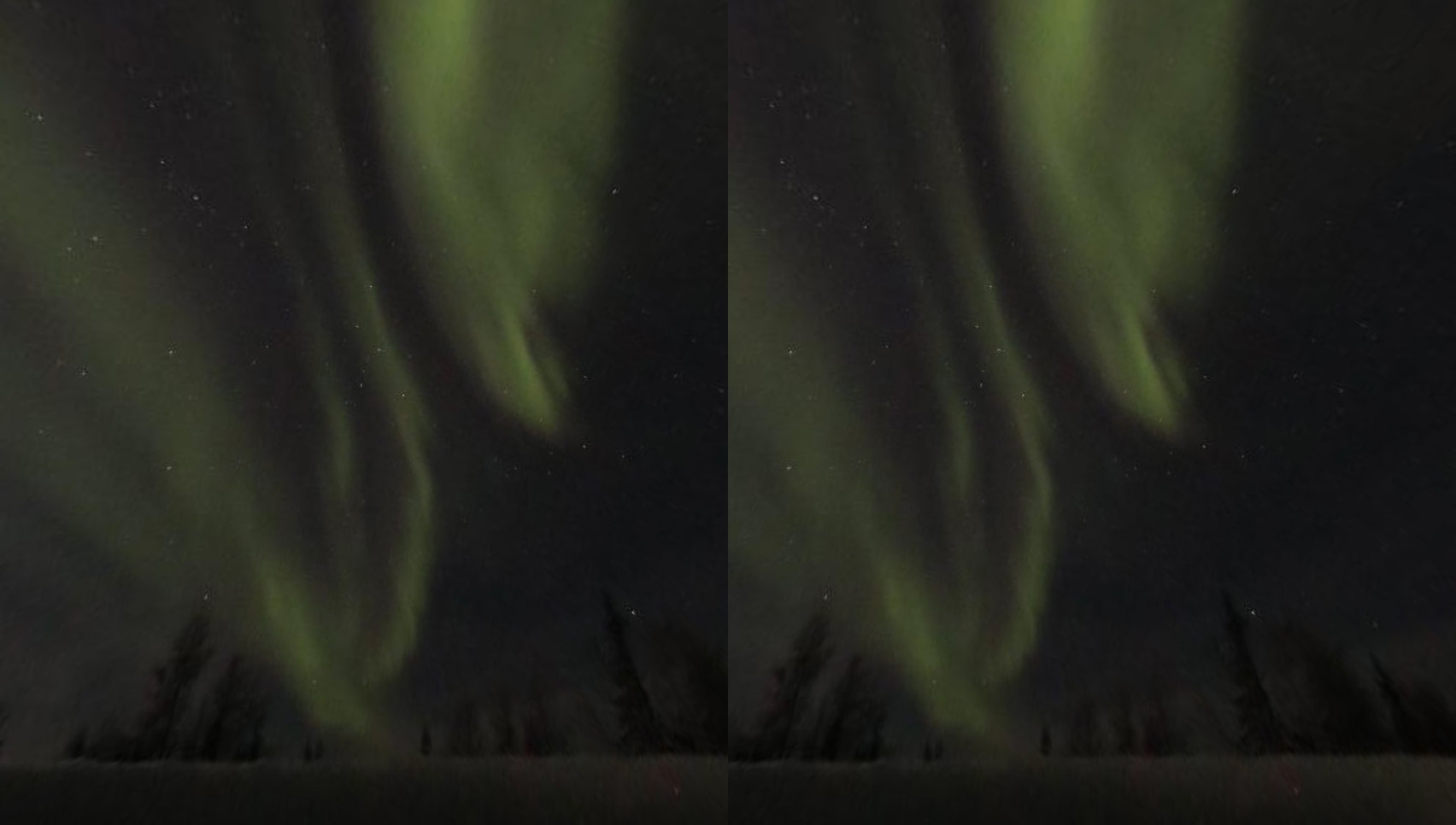 AuroraVR is available from Gnometech here:
Viewing instructions:
Desktop browser (not in VR)
Click and drag to move camera. Click with reticle to use buttons.
Mobile browser (Cardboard or other without hand controls)
Gaze controls to activate buttons
GearVR with Oculus browser
Use either gaze, or the GearVR hand controller
Rift or Vive
Use Firefox 56 or higher.
Windows MR
Use Microsoft Edge (untested)
In addition to a live view of the aurora, you may also watch a video of the last night's light show. This can be handy if you're attempting to view during daylight hours, or if Yellowknife happens to be clouded over.
Enjoy!
UPDATE
Added a new page to the site that more fully goes over the experience: http://www.gnometech.com/webvrsection/aurora-viewer/